It's Halloween season, the time of the year when it is acceptable—and even expected—to scare the living tar out of the children in the neighborhood as they come to your house asking for candy. Here, we discuss how to make your haunted home the envy of all others on the block.
Halloween has always been known as a festive holiday that allows people to dress up. The nice thing about Halloween is that kids and even teens are able to visit other homes and "trick or treat." During this process, it is very common to come across a "haunted house". These haunted houses can sometimes span entire neighborhood cul-de-sacs. The collaborative efforts and creativity that comes together when attempting the construction of a well-designed haunted house often could use a professional's helping hand. A general contractor should be consulted for more reasons than safety. There is one place that any Halloween fan needs to visit at least once in their life.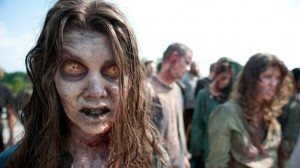 The Walking Dead series has become popular and has garnered millions of viewers from all over the world. This inspired plenty of people to create a unique walking dead experience in Orlando, Florida. The creators of the ride had to hire a good general contractor to help make the show come to life for people. Tourists have been coming to Florida to enjoy their favorite show on TV in real life. This ride took millions of dollars to create but you don't need to spend that much to have that same experience.
If you are working with a good budget for your Halloween project, then you should look for a good general contractor that can help your Halloween construction project come to life. Focus on openly communicating with your contractor so that you know what the final outcome will be. This is certainly a time-consuming process but if you are able to tell your contractor what you want several months or even a year in advance, some construction magic will happen.